Friday, May 23, 2008
Just wanted that to be known.
Posted by Kara Gates at 11:08 PM 0 comments


Links to this post
Sunday, May 4, 2008
Everyday for the next two weeks I am hoping to make a post of what I have been up to this semester. I have been struggling to compose a hybrid between a deer and a elephant for the last two weeks or so, and in my sketches I transformed my deer antlers into moose antlers. Eventually, probably induced by recent musical selections and other ideas for additional projects, a new hybrid was birthed. This is somewhat a homage to my home state of Maine, and is my attempt at turning being homesick into productive energy. Etching on 4x5 zinc plate, edition of 15.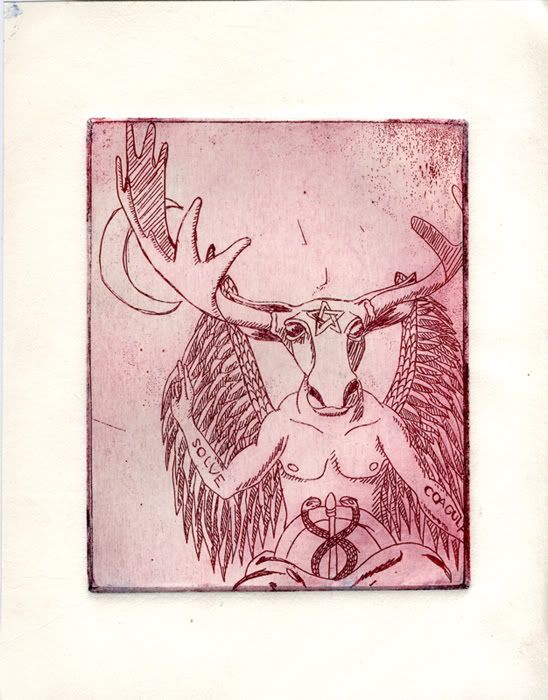 Posted by Kara Gates at 10:41 PM 2 comments


Links to this post
Tags: printmaking